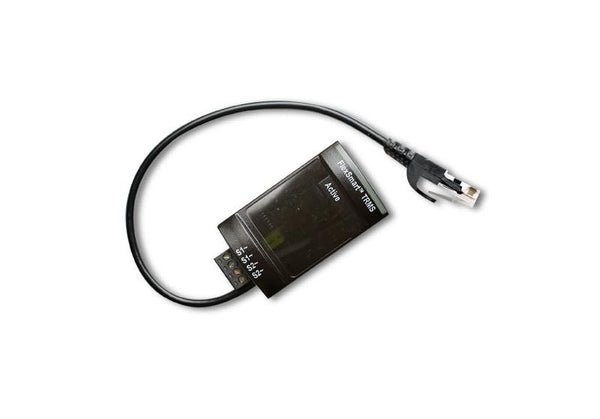 FlexSmart TRMS Module (2 channels) w/modular plug Sensor
Overview
The 15-bit two-channel FlexSmart True RMS Current / Voltage Module accepts an input range of 5mV to 512mV and is compatible with 333mV FS output sensors. Field wiring is 2-wire via screw terminals.
NOTE: If using the S‐FS‐TRMSA‐D with a U30‐GSM or RX3003-00-01, the S‐FS‐TRMSA‐D should be located approximately 1 meter (3 ft) from the U30 in order to avoid interference from the U30's GSM radio. Use Smart Sensor extension cable Onset part # S-EXT-M002.
Highlighted Features
2 input channels of AC Current and/or Voltage
Measures True RMS for accurate readings of sinusoidal and non-sinusoidal waveforms
In what environment does this sensor operate?
This sensor operates in an indoor environment.
What measurements does this sensor support?
The S-FS-TRMSA-D sensor supports the following measurements: AC Current and AC Voltage
To see the full specifications for this product, please see our product manual found under the documentation tab if available.
Input channels: 2
Range: 5mV to 512mV input; compatible with 333mV FS output sensors
Maximum input: ±1V
Minimum input: 5mV
Accuracy: ±0.3% of reading ±0.5% FSR*
Resolution: 15-bit
Field wiring: 2-wire via screw terminals
Dimensions: 3.5cm x 5.7cm x 1.9cm (1.38 in. x 2.25 in. x 0.75 in.)
Cable length: 17.8 cm (7 in.)
Weight: 21.2g (0.75oz)
* Crest factor may cause additional error