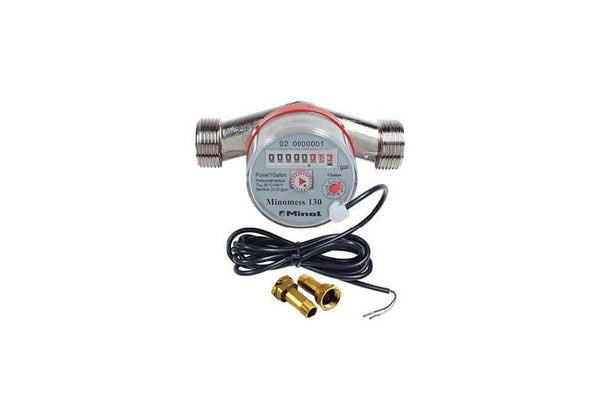 No-lead Water Flow Meter Sensor
Overview
Measure cold and hot water flow rates with this compact, affordable water meter. The small-sized T-MINOL-130-NL is designed for deployment in apartments, assisted living communities, and other commercial buildings. Please note, the T-MINOL is configured for use with 3/4" pipes. (Use step-ups or step-downs to deploy the T-MINOL with 1/2" or 1" pipe diameters.)
Highlighted Features
Measures cold and hot water flow rates
Suitable for use in apartments, assisted-living communities, and other types of commercial buildings
Configured for use with 3/4" pipes, use step-downs for smaller pipe.
In what environment does this sensor operate?
This sensor operates in an indoor environment.
What measurements does this sensor support?
The T-MINOL-130-NL sensor supports the following measurement: Water Flow
To see the full specifications for this product, please see our product manual found under the documentation tab if available.
Measurement range: .25 to 22.0
Accuracy: AWWA spec 97 - 103%
Connection size: ANSI/ASME B1.20.1-1983; 1-11.5 SNPSM thread; 5/8 x 3/4 in ID
Dimensions: length 5.12 in, width 2.5 in, height 3.15 in
Cable length: 59 in.
Water temperature range: 40F to 194F
Meter max reading: 99,999,999 US gal
Resolution: 1 contact closure per gal
Body: nickel-plated brass
Weight: 1.32 lbs
Pressure drop: < 8.70 psi typical @ 22 gpm; < 3.6 psi @ 11 gpm
Reed switch: dry contact
UL Listed
ABSI/NSF61 Certified