Food Production Case Study - RF500 Wireless Monitoring System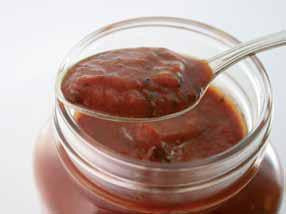 Case History - RF500 Wireless Monitoring System
Customer: Food Manufacturer (Sauces)
Requirement: The company needed to be able to prove to the British Retail Consortium (BRC) that its cooking cycles had been completed correctly. Historically, this was done by manually recording temperatures from chart recorders or other devices and maintaining written records. The company also wanted to monitor temperatures in their chilled storage warehouse.
Solution: The RF500 System supplied can be programmed to provide independently variable logging rates for each individual transmitter, in line with the task being carried out. The single coordinated system has answered all the customer's needs, including compliance with the company's criteria which required 100% reliability in terms of logging rates and accuracy. The customer is also satisfied that all the data captured will stand up to scrutiny.
Benefits:
The ability to show that products have been cooked in accordance with customer's instructions
Meets all data requirements for BRC auditing
Automated and consistent recordkeeping with little risk of human error
To arrange a site survey and discussion of how the RF500 Wireless Monitoring System can meet your needs, please call our office on +353 (0)61 603742 or email us.