Matman Check 5 HACCP Management System "Happy Customer"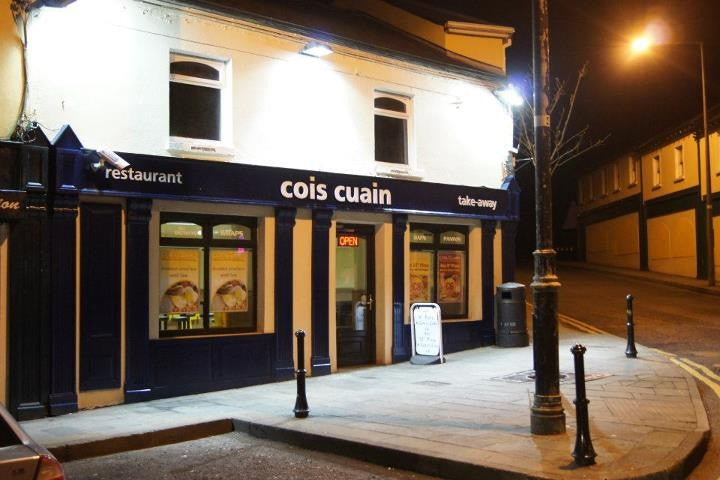 Customer: Stephen Padden, owner of Cois Cuain Restaurant & Take Away, Belmullet, contacted us in 2012 regarding the vast quantities of HACCP Paperwork he was dealing with on a daily basis. 
Requirement: Specifically to replace the current method of manually recording all HACCP Temperature Checks across the Food Business.
Solution & Benefits: These are all covered by Stephen in the Testimonial he has written below.
Testimonial: I can't remember how I came across this Matman Check 5 HACCP Management System but it must have been 5 or 6 years ago.
I was dealing with endless paperwork, hassle getting staff to fill out fridge temperature recording charts, cooking temperatures, product checks & cleaning procedures, it was leading to about 6 or 7 clipboards in the kitchen, not to mention the endless boxes of records that had to be kept in storage for some time afterwards. All of this was in my mind unhygienic as well as time consuming and uneconomical having to print off multiple sheets of paper every few weeks.
The Matman Check 5 HACCP Management System does all of that for you, without the need for any paper, it's a one stop shop for all your HACCP Management needs.
The biggest fear for any serious operator in the food business is the accusation of making someone ill, the traditional paper method of keeping records is fine, however if you're really serious about your business, you need to be able have accountability every step of the way. If someone accuses you of something your paper records are ok, but ultimately it's your word against theres, the only way to counteract that and back up what your saying is with the  Matman Check 5 and I'd go as far as to say it should be compulsory for every food business to have one.
Since I've started using the Matman Check 5 HACCP Management System, EVERY item that is cooked in my premises is probed, the time, product description, temperature, criteria and name of the staff member that cooked it is recorded and sent to my laptop for my records. I've additionally added cameras to my kitchen to back this up, because if god forbid I'm ever accused of anything I can now show tangible proof that we have done everything to the best of our ability.
There is No point in telling an Environmental Health Officer (EHO) that you did it and recorded it when the truth is, you could fill out a months worth of charts in one day if you wanted, no one would be any the wiser. With the Matman Check 5, time, date etc. is calibrated and cannot be tampered with, so the reality is you either did the check or you didn't. The EHO likes this because they know you are serious about your business when you went to the time and effort and expense to install such a system.
The EHO I deal with had never seen a device like this until I started using it, once I explained it to her she was thrilled, now she knows the checks are being done and can't be tampered with. I would have been inspected 3 or 4 times a year in the past, now I get an inspection every 6 months, when the premises checks are done I'll open the laptop and every record I've ever taken is there at my finger tips, I can download it to a USB if it's requested or I can email a PDF to the inspector there and then if it's needs be. Cooking temperatures, hot holding temperatures, fridge temps, cleaning etc, it's all there in black and white with times dates and the name of the person that carried out the check.
Every 12 months without any fuss I will receive a Matman Check 5 device in the post from HH Solutions as a temporary replacement. I get instructions on syncing out my device and send it back in prepaid return post for calibration, within a week I have my device back calibrated and a years certificate to back it up. The transition between Matman Check 5 Units is seamless while my equipment is calibrated with all probes in the kit and we just carry on with our business. No fuss, no big expense and most importantly accountability for my business and my reputation.
Without any doubt the best investment I've ever made.
Stephen Padden.
Cois Cuain Restaurant & Take Away,
Belmullet
To arrange a site survey and discussion of how the Matman Check can meet your needs, please call our office on +353 (0)61 603742 or email us.