Fever Screening For GAA Clubs returning to play and Summer Camps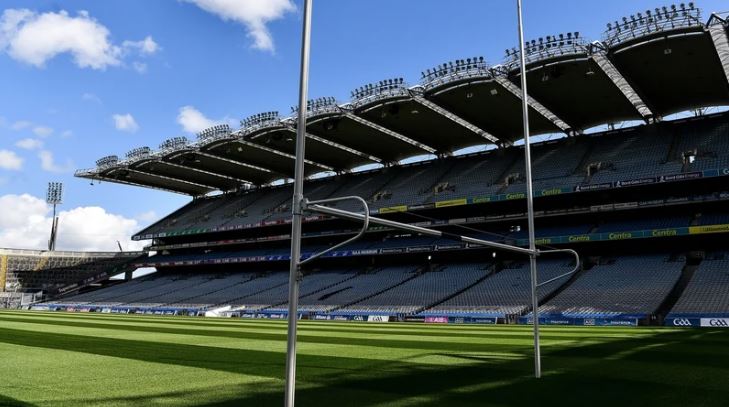 The long awaited Covid-19: Guidelines on Safe Return to Gaelic Games has been released in recent days covering all aspects of requirements.
While this document provides a guide for a safe return for Gaelic Games activity, it is important to note that further, more detailed, advice and guidance will need to be provided in the coming weeks.
This more detailed advice will cover specific areas contained within the Guidelines on Safe Return to Gaelic Games document such as online training modules, the role of the Covid Supervisor, advice on recording player temperatures, advice on, and samples of signage and so on.
It is also envisaged that separate and updated advice on the Safe Return for inter county players will be published during Phase 4 and closer to the resumption time for inter-county activity.
The Guideline Categories Include;
Medical Information
Preparing for a Safe Return
Basic Information for Players Coaches and Team Personnel
Safe Return Summary and Checklist
Gaelic Games Safe Return Roadmap – PHASES
See the Full Document...here...
The document also contains a Sample Health Questionnaire Form for Gaelic Games this is a guide for participants to follow prior to commencing training. Players, parents/guardians and backroom personnel should complete the self-administered standard risk assessment health questionnaire.
Temperature Monitoring is among the requirements for all involved with testing considered to be the responsibility of the individual.
The presence of symptoms such as a high temperature above 37.5°C  prevents attendance at training with a recommendation that the Players, Coaches and backroom personnel contacts their general practitioner.
The question is, is this good enough to protect the club and the greater community at Club or County level ?
HH Solutions have many systems that will help in these areas for Clubs that wish to take a more active role in Temperature Screening of all attendees.
This is how the Guide T120H Displays on Fast Mode as People simply walk past a Covid Officer while entering Club Facilities. No lost time in a queue or waiting period as the system quickly detects any High Temperature. 
Key Features of T120H;
Fast temperature detection.
Accuracy of ±0.5℃.
Two intelligent temperature screening modes.
Automatic fever identification.
Safe detection distance.
Compact and portable, for mobile detection, can be fixed on a tripod.
IP54 Case
2m Drop Tested, Durable Product. 
For more information on the T120H view the Product Page in our COVID 19 Screening Products...here..
For more information and Pricing Contact Us...here...
Comments