Temperature Screening, now common place across many business sectors.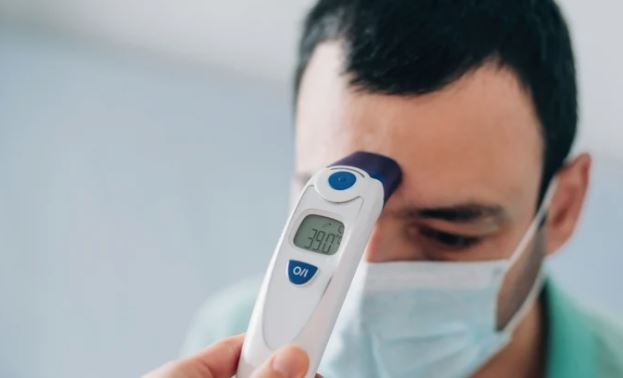 Temperature Screening is now commonplace across many business sectors for Staff, Customers & Visitors.
As part of the Return to Work Safety Protocols the WHO recommends temperature testing daily of employees and many have taken this as their go to first point of contact.
The fact is that many Companies have implemented a Temperature Screening process which may be manual, using a Medical Infra-red while noting details of the individual tested. These methods of testing while Effective and Compliant have proven to be labour intensive removing members of staff from productive tasks in the day to day running of a business.
Companies it must be said, may not have seen or expected the Long Term Cost of manual testing and recording with an average 8 hour day being spent by at least one member of staff testing Staff, Customers & Visitors as they entered a premises in recent months.
Many International Manufacturers were not ready for the demand for Temperature Screening Products with exception to the Specialist Thermal Companies and throughout Europe there was a shortage of even the most basic Medical Infrared. 
Among the largest manufacturers of Thermal Systems is Guide Sensmart with over 20 years of production knowledge, testing and applications.
Guide were market leaders in 2015 during the Ebola outbreak with the ability to Temperature Screen large crowds accurately. Guide manufacture Thermal Imaging products for Healthcare, Industrial, Sport, Marine along with Search & Rescue applications using their own technology.
HH Solutions supply a full range of Thermal Screening Equipment to suit all budgets for Companies looking to Automate Temperature Screening.
Our range includes the Guide T120H Thermal Camera which is quite popular due to its internal storage and fixed or mobile application.
The T120H is ideal for use as a mobile testing device for Sports Clubs, Schools, Creches, Construction and Manufacturing industries with an IP54 Rating and a 2 Meter Durability Drop Test.
Automated Temperature Screening is now being seen as the best option for many sectors as this allows staff to do their jobs while the system provides the Temperature Screening.
Many systems have features including Facial Recognition for Staff along with High Temperature Alerts all reducing the manual labour around Temperature Screening.
HH Solutions provide options in Automated Temperature Screening with the Dahua BT MAX which has many optional accessories including wall mounts & stands and the Temperature Screening Fever Access Control with more products Coming Soon.
Both devices have many features to help with automation including;
Facial Recognition.
Access Control Lock Outputs.
Accuracy of 0.3°C meeting W.H.O. requirements.
Our recommendation for clients in the Automated range is the Temperature Screening Fever Access Control device which is supplied complete with stand and is ready for immediate operation as a Plug & Play Device.
This system provides optional email alerts when anybody presents with a High Temperature. This is achieved with the Cloud Account Software where you may have multiple devices in multiple locations all reporting to a single account.
The Software may also be used as a Non-Contact Clocking System.
This Cloud Account Software is currently FREE of any running costs which again helps reduce the expense incurred by any business trying their best to protect Staff and Customers.
The ultimate in Fever Screening has to be the Guide IR236 Thermal Fever Warning System suitable for mass fever screening applications in crowded public places like Airports, Train & Bus Stations, Public Buildings along with Factories and Hospitals with large volumes of footfall.
Features Include;
High Efficiency for large volume testing.
Long Range Detection up to 8m for wide entrances.
Automatic Image Capture of High Temperature.
AI Algorithm reducing False Reading.
Face Detection AI even when wearing a mask.
Black Body, real time temperature calibration.
Accuracy of

+

0.3°C.
As stated above Guide have over 20 years' experience in the field of infrared thermography temperature screening.
In 2003, GUIDE supplied their thermal imaging systems to help prevent the spread of SARS and again were market leaders in 2015 during the Ebola outbreak.
GUIDE IR236 Fever Warning System combines advanced technology such as thermography, human body temperature measurement algorithm and AI intelligent face tracking to make the equipment accurate and easy to use.
GUIDE IR236 Fever Warning System is the ideal equipment for epidemic prevention in public places such as airports, train/bus stations, factories, shopping centres, construction sites, schools, and commercial centers with tracking of up to 500 people per minute.
See our Range of COVID 19 Screening & Social Distancing Products here:       
We plan to bring many more products to our COVID 19 Screening and Social Distancing product range in the coming weeks.
HH Solution are Specialists in the area of Compliance Instruments to many Industries including Food, Pharmaceutical, Industrial, Healthcare & Environmental Sectors.
We strive to bring the best products from world leading manufacturers to our customers these include Comark, Onset, Guide, Davis, Bresser along with many more.
Comments