We're heading to Procurex Ireland 2020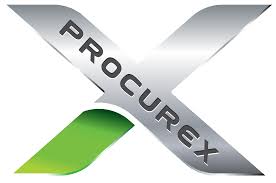 HH Solutions will be exhibiting at Procurex Ireland on the 12th of March at the RDS Arena, Dublin. Procurex is Ireland's leading public sector procurement event bringing key decision makers and market-leading suppliers from across the island of Ireland, who contribute to the ongoing delivery and strategic development of public sector procurement. 
We are constantly adding to our vast portfolio of specialist compliance instruments and are delighted to announce the addition of new products from the Onset Range including InTemp Pharmaceutical Data Loggers along with products from our latest suppliers Davis Instruments and Bresser. These are International brands with products ranging from Handheld Devices, Data Loggers to Weather Stations and Field Monitoring Sensors. 
We will also be featuring products from the Comark Range which HH Solutions have been associated with since 2012 these will include RF500 and RF300 21CFR Part11 Compliant Wireless Monitoring Systems. These Data Collection systems are suitable for use in all sectors including Food, Pharmaceutical, Healthcare & Industrial. These products are specifically designed to help companies in their efforts to achieve Compliance.  
HH Solutions will be at stand 33 at Procurex Ireland in the Centre area so make sure to stop by and speak with one of our team. We have a full exhibit lined up and will have live demos on all the Products mentioned above.  
We will have lots of giveaways and prizes at our stand plus an exclusive discount for Procurex Ireland attendees – a show not to be missed! 
If you would like to arrange to meet with one of our team at the event then please contact Garry at info@hhsolutions.ie  
Comments